Wireless Charger Portable LED Makeup Mirror
Have an instant beauty light to take anywhere! This beauty light mirror also charges your Smartphone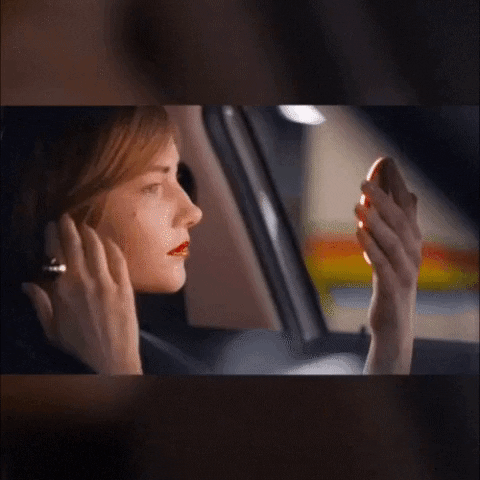 Applying professional looking makeup on the go can be very difficult, but not if you have our Wireless Charger Portable LED Makeup Mirror. It is a magical mirror designed to solve the problem of insufficient light when applying or removing makeup. With a powerful LED ring, the brightness and color temperature of which is freely adjustable, this mirror enables users to create professional makeup lighting in any environment. The LED ring is also interactive. This novel way of operation gives users a new experience that is easy, elegant, interesting, and cool. It also adopts wireless charging, eliminating the trouble of user plugging the data line. Despite the powerful functions, the overall thickness is merely 6.6mm, thus convenient to carry anywhere.
FEATURES:
Strong configuration: Transparent HD scratch resistant, imported mirror glass, patented light control technology, intelligent BMS security protection, lithium battery management system.
Three-color scene: Three-color scene, restore true makeup without the color difference.
Wireless charging: Wireless charger, no need to plug and unplug, with the charge. Charging for 2 hours, enjoy 15 days (8 minutes per day).
Support models: iPhone8/8P/X; Samsung S6 and above and Note5 and above series; Xiaomi MIX2S; Nokia 830 and above 920 series.
Extreme close-up view: for detailed work like tweezing and applying eye makeup with its 5x zooming feature.
Easy to Use: Tap the halo to change different color temperature(Cool, Warm). And slide the halo edge to adjust the brightness. The mirror also can be used as a self-filling light that can help create beautiful photos
SPECIFICATIONS:
Illuminance: 0 - 600lux
Color Temperature: 2700-6500K
Li-polymer Battery Capacity: 420mAh
Working Hours: 240mins
Charging Time: 60-120mins
Weight: 200g
Diameter: 100mm
Thickness: 6.6mm
Wireless Charger Output: 5w / 7.5w / 10w
Diameter: 100mm