Reusable Anti-skid Traceless Hooks (10 PCS)
THE ULTIMATE SOLUTION TO WALL STORAGE IS HERE! 
We'll be honest with you, for years conventional hooks just haven't quite cut it for us. Put them in your bathroom and the moisture will melt the adhesive, put them in your kitchen and the heat and oil will not only melt the adhesive but also destroy the colour and texture of them. After years of dealing with poor wall storage hooks we knew we had to design our own that fit and matched our standards and expectations.
Introducing Reusable Anti-skid Traceless Hooks!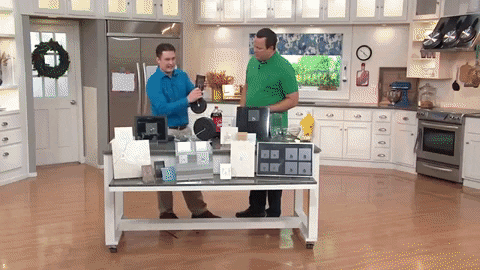 STEALTH DESIGN
: Unique
transparent design
makes it almost invisible which allows it to
perfectly fit into your home's aesthetic
as a decoration.
DURABLE and HEAVY DUTY

: Don't be fooled by the hook's small design!

This hook can hold up to a whopping 6kg without any signs of slipping or deterioration

. It's also

completely reusable

and washable. If after multiple uses you notice the adhesive isn't what it used to be,

simply wash with water and the hook will regain it's original stickiness instantly

!
NO NAILS, NO DRILLING & EASY INSTALLATION: Worried about installation? Don't be! We have engineered the 

Reusable Anti-skid Traceless Hooks 

to be

so easy and safe to install even small children can do it

. No power tools required! Just

simply place the adhesive to the surface

you wish to place the hook, push out any remaining air bubbles, and you're all finished.
WATERPROOF and ANTI-MOISTURE: Moisture in bathrooms can be devastating to most adhesives. Luckily, Reusable Anti-skid Traceless Hooks have been

designed to withstand even the wettest environments

. No matter how steamy your bathroom gets the

hooks will remain stuck to surfaces with the utmost strength

. Water-proof,

Mould-proof

, and

oil-proof

so you can even use them outdoors, such as in gardens or even on the exterior of your house.
MULTI-APPLICATION: 

Use it on ceramic, glass, stainless steel surfaces, doors or metal coating furniture and so on.

Adaptable to various wall surfaces

. Hang them in kitchens, bathrooms, utility rooms, bedrooms, gardens and more!
SPECIFICATIONS
Color: Clear.
Size: 6 x 6 CM.
Material: Silicone.